Stop think and take action with courage!
Sharing one's experience to encourage and influence others, priceless. That has and will continue to be my only purpose writing to promote interaction from you, the reader.
Perhaps you allow me to challenge you today. Get to consider to allow me in serving you to get balance in your life and prosperity in all areas. Hey, if I tell you how to make 2.3 million dollars. There would be unlimited people calling day and night seeking some formula, process. That is a problem with all of us. Greed, Vanity and Fear is the temptational tools used in the art of promotion. That leads normal people to waste money as the end results. Loss of jobs, family and marriages.
I will confess and dedication today. Anyone who reads our articles will become aware of vast knowledge that goes past the normal thinking into a new prosperous perception. All at no cost This will be accomplished without selling, pitching and grifting( sometimes used with a plural verb ) a group of methods for obtaining money falsely through the use of swindles, frauds, dishonest gambling, etc.).
"People, listen to me today. No one should be paying anyone ever for quality self-experienced knowledge to prosper in all areas of life and business economics"
This is the first awareness
Your mouth causes all things to happen. No matter positive or negative. Most people do not meditate prior to jumping into action. Making choices asking those who have nothing did nothing and will never do anything, except make sure they act as though they control the world per se. Those in your life will always believe against your given abilities. Waiting for you to once again fall on your face per se. You have been going about this thing wrong. You consider leaving the past out of your thoughts, mouth and life. Then, and only then you will be able to begin moving into a new and prosperous life. I live this and practice the art of being one who dedicated his life for over 43 years now. Just to help people, causes and countries. We all are dedicated and open invitation to you without and expiration. Allow us to serve you as we have for over a decade. We will be ready when you are. We invest in people now and in the future.
Perhaps learn to research, meditate and wait for the revelational instructions. Inquire with us. We are a Global Alliance fellowship. People living amazing lives without lacking and focused on providing one stop support at no cost ever! Those of us who experience all things share and when someone reaches out for personal and business needs. We listen, then together walk through that day solutions. Then, put into physical task to get it done. It is already done! That is what we live by."
Understand all of us live at an unusual higher standard most can not and will not. So, first knowledge is most times wait and complete due diligence on a give choice. Then, seek help stop Vanity, Greed and Fear. Asking for help is not weakness. That was the first supportive message. More to come sometime soon…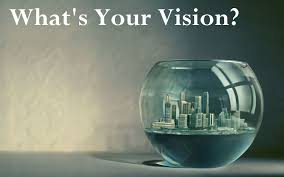 We respect all people who share a common desire to enhance where they are in life and business. We together will make it done without expenses and false purchases of junk. Stop buying junk online and make a difference in your life based on your vision of a future self. It's about you are the investment not selling junk for others to prosper. Really why would I not have my own real company and help others though finding my vision of a future me. Peace is your guide for daly decisions.
"Stay Fiercely Courageous"
William Earl Amis, Jr. III